Hi everyone, we invite you to join our activity (Blockchain X Artificial Intelligence) today! All participants are welcome to extend your discussion to the post-seminar networking session (entrance fee is $10, refreshments provided).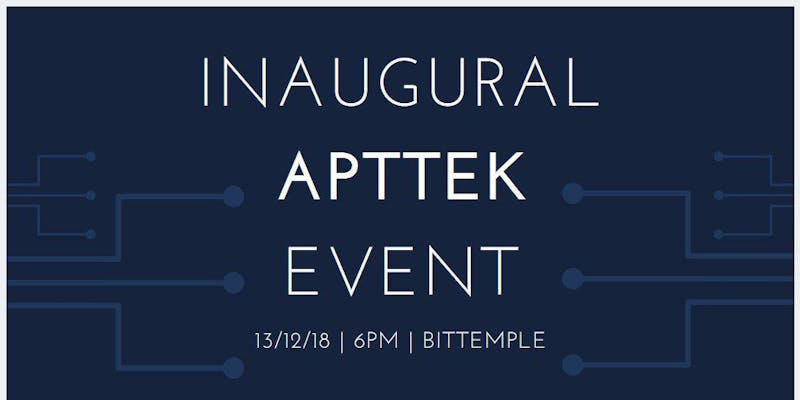 Time: Thursday, 13 December 2018, 18:00 – 21:30.
Place: Level 5, 9 Raffles Place, Republic Plaza, Singapore, 048619.
We will feature the theoretical aspect and the real world applications of both blockchain and AI.
Learn what these terms are and what they could mean for your company, know what is (and is not) possible with new AI tools.
The Panel Speakers for this talk will be:
Jorden Seet - Associate Trainer for Apttek
Jorden is a distributed ledger technology enthusiast with a background in cybersecurity, and a scholar from theConsenSys Academy Developer Programme. His opening presentation covers the topic of blockchain and how its application goes beyond cryptocurrency, where there is more to blockchain; its benefits and solutions.

Ailiya Borjigin (PHD) - AI Specialist & Entrepreneur on EdTech
Artificial Intelligence (AI) has pervaded our everyday lives and has been identified as a core component of the Fourth Industrial Revolution. Why then, with its large leveraging potential, is AI still under-utilised by businesses and how can we close that gap?
Ailiya's focused seminar introduces the key concepts and applications in AI, Machine Learning, and Data Science whilst exploring how they can benefit your organisation by accelerating shifts in market share, revenue, and profit pools - all hallmarks of digitally disrupted sectors.

Abbey Lapuz - NEM Volunteer Tech Trainer
The NEM Foundation offers its blockchain technology platform to enhance the operations of enterprises. The NEM team provides this through an array of support and education; from training events and service providers to technical support for the ecosystem.
Abbey is an IT Consultant with more than 15 years experience as a Database Administrator and Operations Manager. Specialising in Oracle RDBMS Technology, he is now a key partner in a financial institution established in Switzerland doing migration of legacy system to database as a service platform. As an enthusiast in blockchain, he supports NEM in promoting awareness of the technology.
He will be presenting on the NEM blockchain and highlight the easiness of one of its features - Apostille. Lastly, he will share what is next for NEM.
Looking forward to meeting you here~
More details, please visit our website: http://www.bittemple.io