Theme
Query Platform for Address Security: "Is the address you are sending your crypto to SAFU?"
Prizes
TOP 10% of teams will win a Free Guaranteed Spot in Binance SAFU Hackathon during the Blockchain Week.
Selected teams with non-Singaporean members will have a chance to win up to USD$2,500 in Binance coins (BNB) as travel stipends.
Challenge
Build a platform for users to quickly check (via API or website) whether a public address is safe, ie, not associated with any scam or fraud. This is the Query function.
Incentivise contributors to share bad (hacked or malicious) addresses, together with proof, to help the SAFU Address Platform increase its address database. This is the submit function.
Schedule
Day 1: 12th January 2019, Saturday
09:00 Doors Open & Breakfast
10:00 Pre-Hack Opening
11:00 Teams Formation
11:45 Binance Breakout Session (TBD)
12:30 Lunch
13:00 Hack Begins
18:00 Dinner
22:00 Pitch Workshop
Day 2: 13th January 2019, Sunday
08:30 Breakfast
12:00 Lunch
13:00 Hack Ends
13:30 Pitching Begins
15:00 Break
15:15 Pitching Continues
16:00 Judge Deliberation
16:15 Results Announcement
16:30 Open Networking
FAQ
What is the objective of the pre-hack?
Binance SAFU Pre-Hackathon aims to discover and match aspiring talents and minds to resolve a security challenge of the future. It is to help teams pre-validate and recognise great projects to give them a higher chance of succeeding in the main SAFU Hackathon.

Is there a limit to how many people should be in a team?
Individuals and teams of 3 to 5 members can participate.

What if I already have an idea that I would like to work on?
Having an existing idea you'd like to work on is great! But in the spirit of fairness, we would have to assess that you did not have existing product development work done prior to the pre-hack for you to be qualified for prizes. However, you can still participate in the pitching session.

Is staying for the hack overnight compulsory?
No, but it is highly recommended in order for you to have ample time to prepare your prototype and pitch.

Are meals provided?
Yes. Breakfast, lunch and dinner will be provided.

How do I get to BitTemple?
Public Transport (easiest method)
MRT
Alight at stations Raffles Place (EW14) or Telok Ayer (DT18). Follow directions signs to Republic Plaza.
Taxi / Car
Set drop off address at Republic Plaza (Republic Plaza, 9 Raffles Place, Singapore 048619)
Parking
Parking is at your expense
Judging Criteria
Each judge will be scoring against a total of 20 points. The final points for each submission will be the total of all the judges' scores.
Creativity / Innovation (5 points)
Technology (5 points)
Execution of Demo (5 points)
Pitch (5 points)
Judges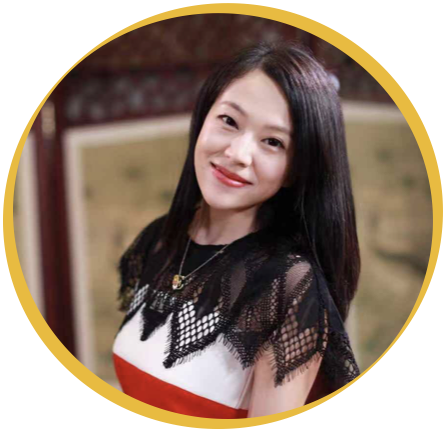 Ella Zhang
CEO of Binance LabsCEO of Binance Labs
Community Partners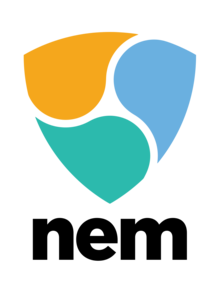 Organizers


Binance Exchange is the leading global cryptocurrency exchange, with users from over 190 countries and regions. Capable of processing more than 1.4 million orders per second, Binance Exchange is the largest crypto exchange by trade volume and one of the fastest in the world. The platform focuses on security, robustness, and execution speed — attracting enthusiasts and professional traders alike. For more information, visit: https://www.binance.com


BitTemple is a Global Blockchain Hub dedicated to fostering first-rate blockchain projects worldwide. We link international blockchain companies, incubate promising blockchain programs, and cultivate a global blockchain ecosystem.
Our global one-stop services for BitTemple members include: Legal Counsel, Feasibility Study, Investment, Fund Raising, Media and Public Relations, Exchange Listing Support, Trading Advisory and Liquidity Provision, as well as Community Curation. Now we have 8 hubs locate in Singapore, San Francisco, Beijing, Shanghai and Shenzhen with more than 100,000 members.
http://www.bittemple.io
Co-Hosts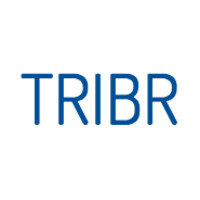 Tribr is an innovation consultancy specialising in helping businesses future proof themselves via internal and external innovation sourcing. Tribr has helped MNCs, government bodies and local enterprises take a step toward the distant goal of innovation while achieving shorter term tangible business goals ie Marketing, HR, Sales etc.



Established in 2012, BitKan is one of the leading data service providers worldwide for Blockchain and Cryptocurrency industry. Having provided price charts, news, mining monitoring, price alert, e-wallet services and many other valuable functions, BitKan App has attracted millions of users worldwide.
https://bitkan.com/zh/

Binance SAFU Pre-Hackathon Singapore 2019 is part of Binance Blockchain Week
Binance Blockchain Week, Singapore 2019 is an inaugural event hosted by Binance, which marks the first collective debut of all head of divisions of the Binance ecosystem. The conference will provide the chance for direct interaction with Binance's senior management, and to engage or collaborate with the growing ecosystem.
https://www.binancefair.com